Thursday, November 01, 2007
Crochet Flowers
So it is
National Blog Posting Month
. And there's a contest, which I've joined for two reasons. One, I would really like to get back in the habit of blogging. And, two, I've thought of a theme. I've been wanting to get some form of organization to all my crocheting books and this is a perfect excuse to catalog the books that I have.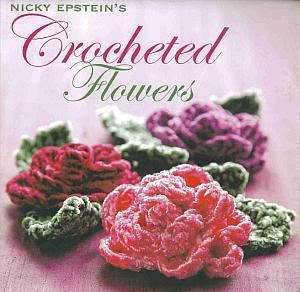 I'll start with a brand new book that I just got today - Nicky Epstein's Crochet Flowers. It's a beautiful book that I'll be browsing thru for quite a while. The book contains patterns for over 40 different flowers. There's also several project patterns including a felted purse, a hat and a bridal bouquet. And there's a great shawl that I hope to get around to soon.
Directions are given as both written patterns and symbol patterns. (Yea for the symbols - that's my favorite way to read a pattern!!) The only negative thing I've found is that the measurements of each flower are not given. And it would be really useful to know just how wide that pansy is before I started.
But I do like the book. And since flowers don't use much yarn, it is a great excuse to buy one skein of some truely wonderful yarn!!
Labels: Books