Thursday, November 08, 2007
Rock City Waterfall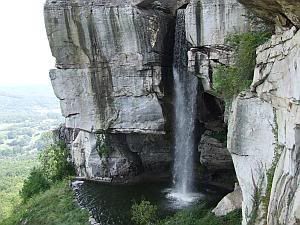 Hubby and I took a trip back in September to Chattanooga, Tennessee. We had a wonderful time. I'll post a few pics as time goes by cause one must have a break occasionally from books.
Chattanooga is really a beautiful city. And there are lots of things to do there. There's Ruby Falls, an Inclined Railway, the Chattanooga Aquarium and Imax, dinner cruises on the river and lots of beautiful scenery. And of course we had to See Rock City. I had been there once as a child and it was neat to go back as an adult.
This is the waterfall near Lover's Leap at Rock City.
Labels: Real Life