Saturday, November 03, 2007
And now for something a little different...
Over on Crochetville, some of us in Mississippi have been talking about meeting up, for real, in person. And we actually did it!!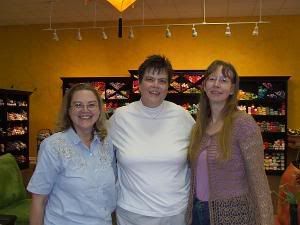 Meet Craftytoo, CD Bear, and me! We spent the day in downtown Columbus, MS (a very lovely spot). We talked, we ate lunch, CD Bear taught a class, and we played with yarn. The afternoon just seemed to fly by. It was lots of fun and I made new friends!
Did I mention there was yarn? We met at
Yarns Downtown
. And there was lots of yarn to pet, and comfy chairs to relax in. If you are ever in Columbus, be sure to drop by.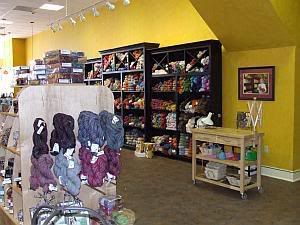 And you know I came home with a bag of yarn and another book (of course).