Sunday, November 04, 2007
Toilet Roll Covers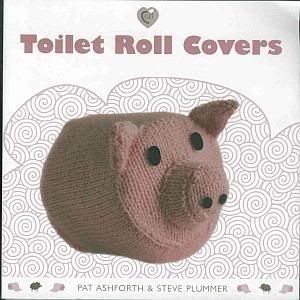 Yes, I own this book. What else can I say? I thought the cover was very cute and even my husband laughed when I showed off my new purchase.
It's a real book - with patterns - of toilet roll covers. And it's English, as in East Sussex, from way across the Atlantic ocean.
Now I don't have anything against English people or products, but they just don't use the english language in the same way that we Americans do. So reading the book is slightly odd - what with the mentions of colours, stocking stitches and double crochet that isn't a dc stitch at all.
But, all in all, it is a cute book and I may actually make a piggy TP cover one day. The book has patterns for 30 different toilet roll covers, there's sweaters, polar bears, keyboards, and drums just to name a few. Nine crochet patterns and the rest are knitted.
Labels: Books