Sunday, October 21, 2007
Half-way!!
I've been miserably stuck at home for the past 4 days coughing and sniffling. I've had nothing but time on my hands and I've done some crocheting and some knitting.
I alternate between crocheting and knitting. I'm a much better (and faster) crocheter, but I'm determined to learn to knit. I've been (slowly) working on A Beginner Triangle from A Gathering of Lace.
And I hit the half-way point this weekend. I'm just thrilled with this tiny little point!! It's taken forever to get this far.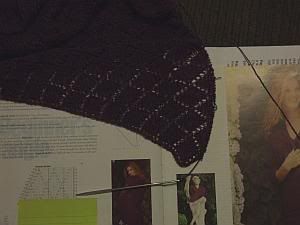 (Not the best of pictures, but I'm sickly...)
Comments:
Wow! Good for you! Are you knitting from chart? I'm too chicken to try that yet but am also working on my first lace knitting. Yours looks great!
Post a Comment
<< Home